As students start a new school year, GD2 is throwing a play party for our members and their guests to go back to school and release their inhibitions GD2 style.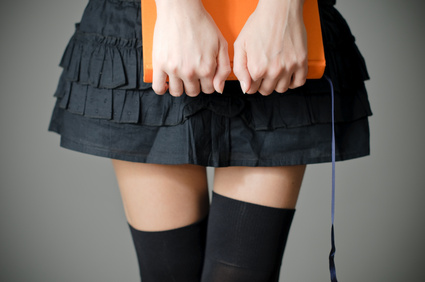 Are you a misbehaving student who really just wants to be caught in the act and punished by a stern disciplinarian? Maybe you're a licentious teacher who wants to be surrounded by eager to please students, or a bully whose time for comeuppance has arrived? Or perhaps an exhibitionist wrestler looking for a challenge? And don't forget the school slut.
We will have school desks, rulers, and drawing and other school supplies out in a portion of the club. We are accepting applications for 3 different positions: school disciplinarians, gym teachers, and art instructors. There will be ample opportunities for students to receive extra credit.
Come to school to make sure things don't…or do…get out of hand.
 Member Led Activities
Gym Class
Art Study
Science Projects
Spelling Bee
***************
BACK TO SCHOOL PARTY
For Naughty Students, Parents, Teachers, and Principals
Saturday, August 24, 2012
8:00 p.m. – 3:00 a.m.
Galleria Domain Two (GD2)
Chicago, Illinois
www.galleriadomain.org
Open to Members and Their Guests
***************
Sign up for our weekly newsletter to keep up to date with the latest in news at GD2.
***************