Whether you are an experienced BDSM practitioner or a person new to the scene, volunteering is a great way to get involved. You can meet new people, make friends, be more active, and help others have a fun time!
As a non-profit private membership club, GD2 is made possible through the hard work and commitment of members who share their time and skill. We periodically have vacancies that we will post here, so if you see an open slot, message us at info@galleriadomain.org for more information!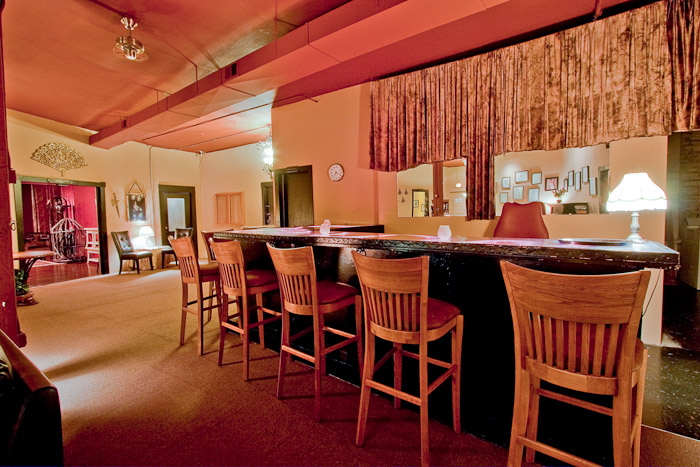 Bar Crew (Filled)
Are you good at making people feel comfortable? Are you friendly and outgoing? If so, this position is for you! GD2's Bar Crew serves soda, coffee, water, and tea behind our dry bar in the social area. Bar Crew volunteers are responsible for the upkeep of the bar during their shift, providing timely and friendly service when people need drinks, creating a welcoming atmosphere at the bar, and engaging others in conversation in a loud, social environment. Two bar shifts, approximately 2.5-3 hours in length, are required per month.
Bar Crew Coordinator (Filled)
This person is responsible for the training, managing, and scheduling of our bar crew. This position requires someone who is responsible, a good communicator, and skilled at managing logistics.
Cleaning Crew (Filled)
GD2 prides itself on providing a squeaky clean environment where people can learn, socialize, and play! The cleaning crew is vital to GD2's success, and we need volunteers who are unfailingly reliable, hard working, and focused. You must be able to lift and move equipment, stoop, and use repetitive motions. GD2's main cleaning crew meets on the second Saturday of every month for approximately four hours, while a second cleaning crew comes in as needed. The cleaning crew scrubs all areas of GD2 from top to bottom. Many of our cleaning crew volunteers have been with us for years, and a long-term commitment and dedication is important to this position.
Cleaning Crew Coordinator (Filled)
The Cleaning Crew Coordinator is responsible for organizing and managing the volunteers who maintain the cleanliness of GD2's space. In addition to janitorial skills, this volunteer needs to be good at creating work lists, time management, and motivating people.
Equipment Maintenance (Filled)
GD2 offers a unique and varied collection of play equipment, and for the safety of our members and their guests, it must be maintained to scrupulous standards. Our Equipment Maintenance volunteer is responsible for diagnosing and fixing issues that arise and preventative maintenance. This position requires a person with general carpentry and basic upholstery skills, the ability to work unsupervised, and most importantly, dedication and reliability.
Social Media (Filled)
Do you want to help spread the word about GD2, membership, and upcoming events? If so, this position is for you! Our Social Media guru is responsible for creating and sending our newsletter, managing GD2's twitter account, and providing website assistance as needed. This volunteer needs to be skilled at copy-writing and graphic design. In addition, they need to be dependable and able to meet a deadline.